Bitdefender Security for Amazon Web Services

Security solution designed for the Amazon cloud infrastructure and integrated with the GravityZone Cloud Console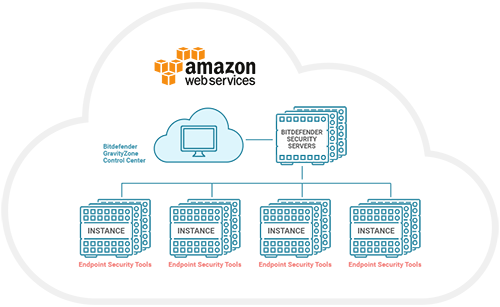 Bitdefender Security for Amazon Web Services
Contact us for Pricing!

Get a Quote
Bitdefender Security for AWS is a security solution designed for the Amazon cloud infrastructure and integrated with the GravityZone Cloud Console. Bitdefender Security for AWS is built for virtualization, offers flexible pricing, and scales to your size and needs for optimal return on investment.
Overview:
Don't Leave Your AWS Naked!
Many companies make the mistake of assuming their AWS instances, are protected by Amazon. That's only partially true. AWS security is a joint effort. AWS manages the security "of" the cloud, while security "in" the cloud is your responsibility.
You'd never dream of leaving your on-premises servers without anti-malware and it's just as crucial to protect your AWS instances. Any AWS instance that has connection to the outside world, needs top rated anti-malware protection.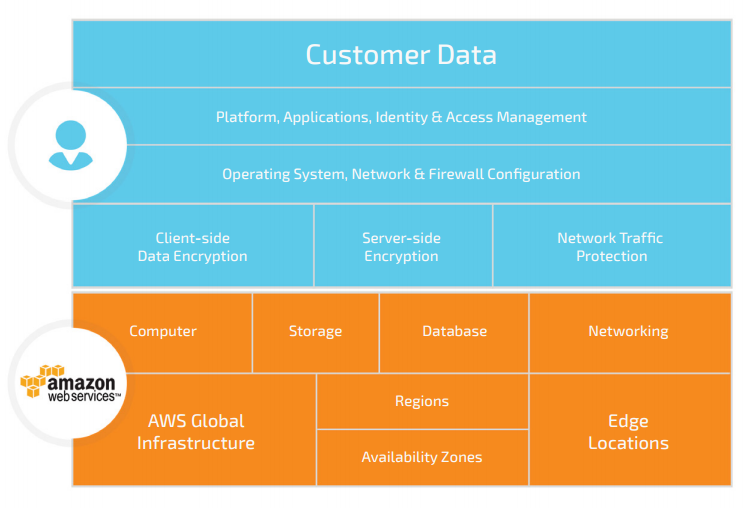 Bitdefender leads the industry in the blocking of 0-day attacks.
Ransomware and other advanced threats are developed to bypass traditional antivirus solutions. Bitdefender's combined antivirus/ malware protection provides advanced heuristic technologies that allow Bitdefender to detect new attacks and 0-day threats better than any other solution. In the AV Comparatives behavioral tests, Bitdefender blocked 99% of 0-day threats, ranking ahead of all competitors.

Antimalware designed for AWS
Integrated with Amazon EC2 web service for unified management, the solution protects file systems, processes and memory on Windows and Linux instances.
Because traditional antimalware is not designed to run in public cloud infrastructures, a full antimalware agent is required on each AWS instance. This traditional architecture slows deployment, consumes resources on each AWS instance and increases management overhead.
Minimized Impact: Powered by patent-pending antimalware technologies, Bitdefender AWS Security significantly improves performance by centralizing the antimalware functionality on dedicated scanning servers outside the protected instances. This advanced approach of offloading the scanning processes to Bitdefender's dedicated security servers, hosted within AWS, ensures a lightweight security footprint on each instance, minimizing resource consumption while maximizing performance and protection. Bitdefender's cutting-edge AWS security architecture maximizes your resource on each AWS instance, keeping your instance costs low and preventing utilization spikes when multiple security agents are downloading updates.
Instant Provisioning: Deployment flexibility is essential in a rapidly changing AWS environment. Because Bitdefender's Security for AWS is infinitely scalable and designed specifically for AWS, you have the ability to scale on demand and instantly provision security. Flexibility and security now go hand in hand.
Integrated management: All protected instances are easily managed from the Bitdefender cloud based security console. Due to the close integration with Amazon EC 2 API sets, you gain an intuitive and unified view of your security across all AWS regions, allowing you to manage configurations, policies and reporting. To further streamline the administrative effort, Bitdefender provides automatic deployment of the antimalware protection through AWS instance tagging.
Pay as You Go: Bitdefender provides usage-based licensing. You no longer have to try and estimate utilization peaks as you are charged monthly for just what you've used. Combined with Amazon's payment system, Bitdefender gives AWS users the flexibility to implement (and pay) for security how and when they need it.
Features & Benefits:
Key Features
Hosted scanning services - Scanning is offloaded to Amazon-hosted security servers for each protected cloud machine
Best protection – cloud security from the best-rated security vendor in independent tests
Pay-as-you-grow licensing
Lightweight security footprint
Highly optimized scanning technologies
Friendly, easy-to-use integrated management console
Key Benefits
Improves performance through minimal resource use and offloaded scanning processes
Scales instantly – add as many instances as you need any time with just a few clicks
Reduces administrative effort - easily manage your instances from an easy-to-use cloud console
Scans quickly as it focuses only on the part of the program that might contain malicious code
System Requirements:
OS Coverage
Minimal system demands
Bitdefender Security for AWS is designed to address performance needs specific 
to cloud environments with low-impact, lightweight antimalware.
Guest Operating Systems
 Windows Server 2012 / Windows Server 2012 R2
 Windows Server 2008 / Windows Server 2008 R2
 Windows Server 2003 / Windows Server 2003 R2
 Red Hat Enterprise Linux / CentOS 5.6 or higher
 Ubuntu 10.04 LTS or higher
 SUSE Linux Enterprise Server 11 or higher
 OpenSUSE 11 or higher
 Fedora 15 or higher
System Requirements
Control Center Web Console Requirements
To access the Control Center web console, the following are required:
Internet Explorer 9+, Mozilla Firefox 14+, Google Chrome 15+, Safari 5+ 
Recommended screen resolution: 1024x768 or higher
Pricing Notes:
Pricing and product availability subject to change without notice.
BitDefender Products
Bitdefender Security for Amazon Web Services
Bitdefender Security for Amazon Web Services
#security-amazon-web-services
Get a Quote!